Hey Guys. Happy Saturday. I talked to my Nuvet Rep and I got our puppy samples ordered. Remember the samples only last 3 days,order early to have on hand if you want to continue them. You are under NO obligation to purchase and unlike other breeders I DO NOT require you to keep your puppy on them in order to receive our health guarantee. But if you are interested in a vitamin supplement we highly recommend Nuvet Plus and Nuvet Joint. I purchased extra to get Amara on them as well to help her with milk production and to recover from puppies.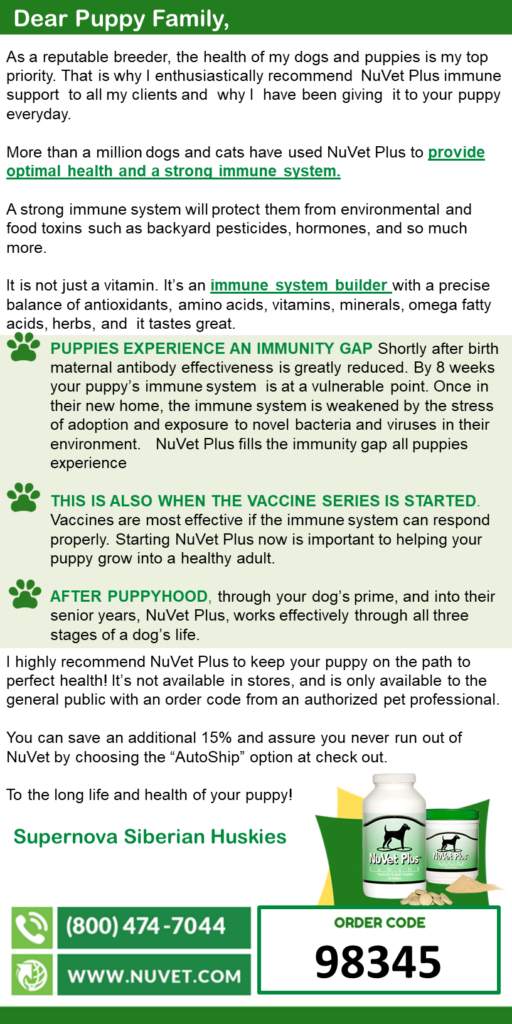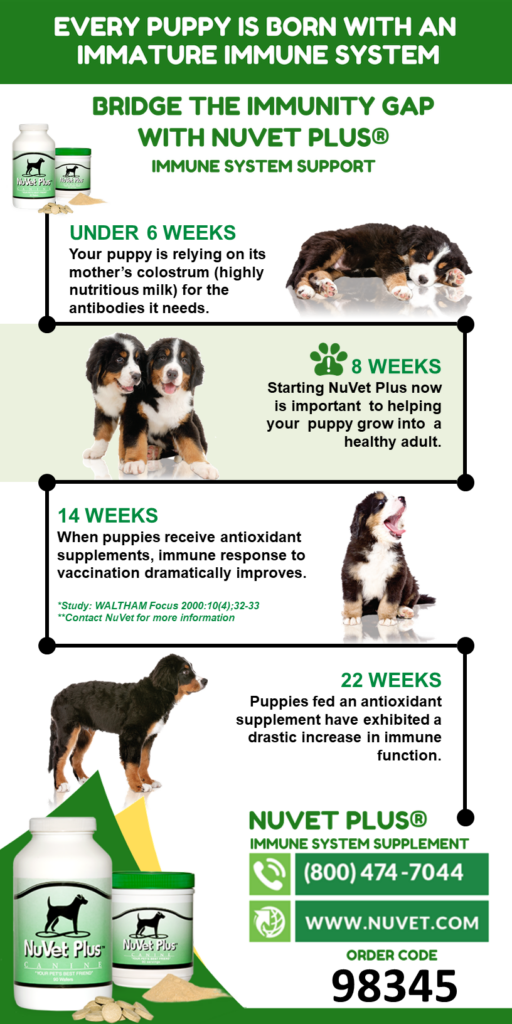 CALL NOW TO ORDER 800-474-7044
Order Code: 98345
Save up to 15% on Autoship when you order here: http://www.nuvet.com/98345
*I do receive a small commission for sales.