We have been blessed with amazing puppy families over the past 10 years. Here are just some of the wonderful feedback we have gotten over that time.
"I just want to tell you what an amazing job you did with the puppies! Scout has been the easiest, most well-mannered puppy I've ever had. He has had no accidents in the house. We take him outside frequently and he uses the bathroom. He uses the box at night without fail. I'm simply amazed. It's obvious he is very smart but beyond that, it's obvious you spent a LOT of time with him. Thank you so much!!!" – S.S.
Thank you Missy for all the info shared with me. I enjoyed every minute, especially when we shared our deepest thoughts. I shed a few tears at the airport knowing I may not see those precious puppies again. I wish all breeders did half of what you do. If they did, all puppies would have an amazing beginning. You are a credit to all breeders. Bless you in your daily work with these puppies. I treasure all the moments with your puppies. – Georgette Lombardo KPA-CTP (Pawsitive Training ABQ)
"I wanted you to know…he's been a fantastic, smart, funny, loving & sassy puppy! He's adapted wonderfully to our family! I don't know what you've done, but he almost immediately was potty trained, loved his kennel & sleeps thru the night! We love him so much! Thank you!" -L.M.
"I have to say once again that you are the best breeder I've ever experienced in my many decades of life." – T.W.
"I recently paid $1,700 for a puppy and while I love him to bits, I am regretting not going with you instead. After following you on Facebook and watching all you do for your litters and puppy families, I honestly wish I waited. I can definitely tell that you love what you do and that you have an education in puppies and training. I will recommend you to all my friends, and hopefully I can add one of your babies to my pack soon." (requested to be anonymous)
"I want you to know that it has been a joy to watch you raise our baby the past 8 weeks. Your joy and excitement is contagious and I am so happy we choose you to be our breeder."
"I wanted to give you a quick update on Luna…she's the best girl! She's smart, inquisitive and completely spoiled. Her little personality is just precious. She loves her brother and sister, but she's definitely a momma's girl… We are very thankful for the program that you raise your litters on. It's fabulous!" – A.D
"Nixie, sends you some smiles. Just wanted you to know that you bring a lot of joy to a lot of people. We can't thank you enough for this baby." Shelly S.
"With the amount of work you do with these puppies you could easily charge more. I know after watching all the video and live streams, I would pay more." M.G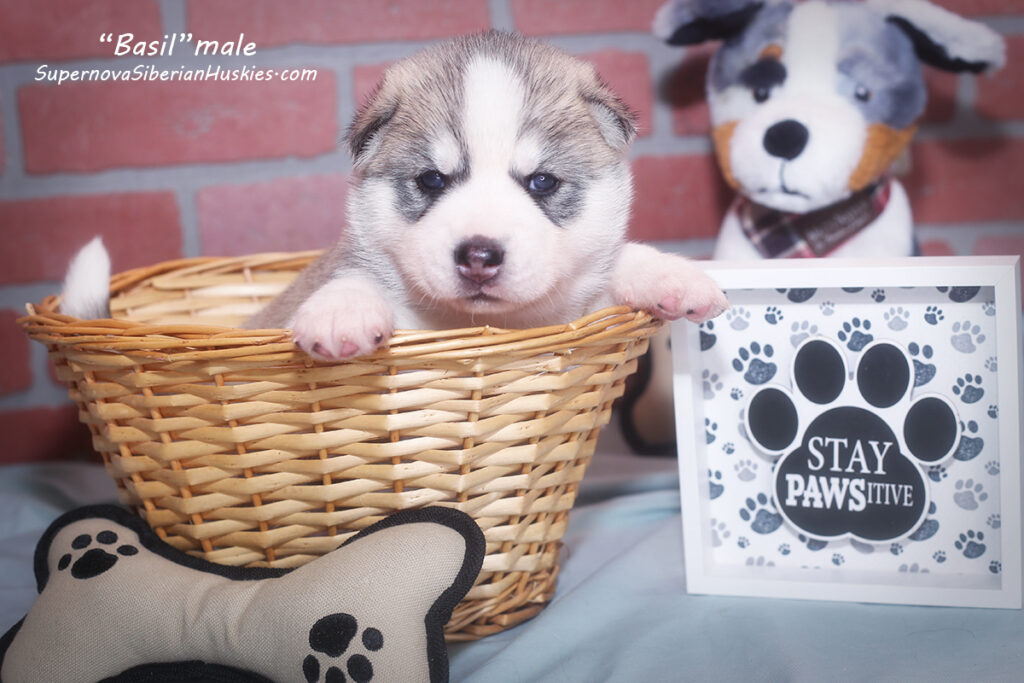 "I just want to thank you for all the photos and video and even the live meetings. I know your website said you updated often but I had no idea. It really helped to create a bond with my baby before I even picked him up. I love feeling apart of a family." H.B
"Your daily video updates gave me something to look forward too. I loved watching my baby grow and seeing the daily changes."
"Your puppy education really shows. I appreciate all the time you put in with your puppies and how you explain what you are doing along the way. As a new puppy owner I really enjoyed the zoom meetings, and you sharing your knowledge with us."
"You really do go above and beyond. Thank you for all you do for our puppies." MF
*some quotes are paraphrased and based on in person conversations.
(C)2012-present SupernovaSiberianHuskies.com TexasHuskies.com Do not copy or repost without written consent.