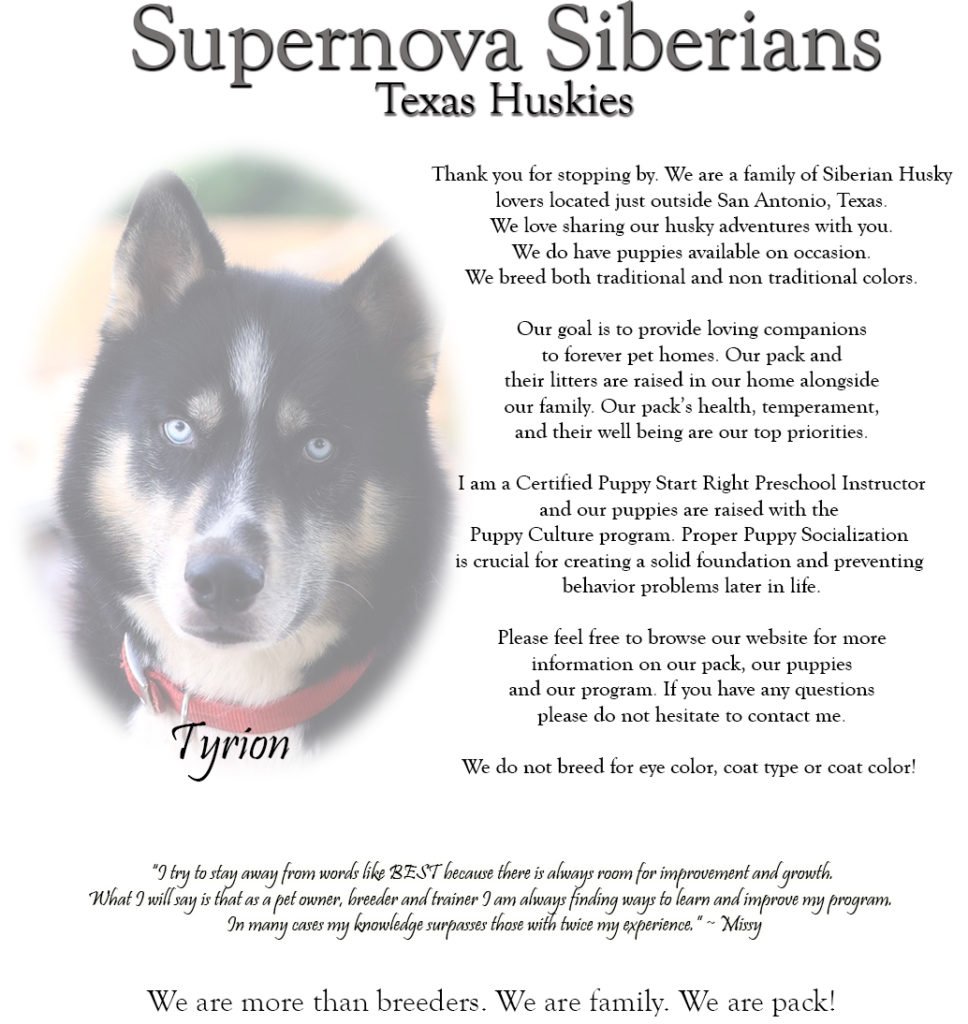 (C)2012-present SupernovaSiberianHuskies.com TexasHuskies.com Do not copy or repost without written consent.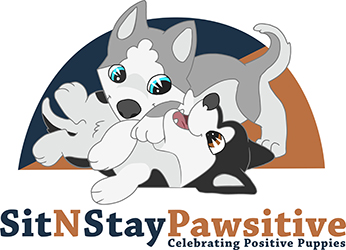 Texas Siberian Husky Breeder, Texas Huskies, We are Breeders & Trainers located in South Central Texas. Supernova Siberian Huskies. Registered Siberian Huskies and Puppies. We breed a variety of colors including, red and white, agouti and white, dirty face and more. Our puppies also have a variety of coats, including standard, plush and woolly/wooly. We produce blue eyed huskies as well as bi, eyed, parti eyed and brown eyed. Our huskies are healthy, have great temperaments, are vet checked, and make loving pets and companions. I am a Puppy Start Right Instructor and we raise our puppies with Puppy Culture. They come socialized, potty box trained, crate conditioned and started on clicker training. We also work on resource guarding, and basic puppy manners. Our huskies are our family first and foremost. We love our pups and consider ourselves one big pack! The health of our pack always comes first. We work very closely with our veterinarian. Our puppies make great companions and would excel in dog sports. We have low content Seppala Siberians. Our puppies would excel in dog sports. We go above and beyond for our pups and our new puppy families. Please check out our available puppies HERE: Texas Siberian Husky Breeder. We are more than breeders. We are Pack. We are Family.
Texas Huskies, Texas Siberian Husky Breeder, Texas Siberian Huskies, Puppy Culture, Puppy Socialization and Training, Puppy Start Right Preschool Instructor, SitnStay Pawsitive.