*Pups (ckc and/or akc limited registration) $850 (spay/neuter contract)
*Holding fee (deposit) is $300 and are non refundable (but transferable). Balance due at pick up.
*All puppies come with age appropriate vaccinations and parasite prevention.
*Puppies see the our vet before leaving. They receive a check up, fecal test and core combination vaccination. Proof is provided to you.
*Puppies stay with their mother and siblings for 8 weeks.
*Puppies undergo Early Neurological Stimulation as well as age appropriate socialization and enrichment activities.
*Our puppies are raised with Puppy Culture. This is different than typical socialization. This program has specific protocols that are age and developmentally specific.
*Video and Photo updates posted several times a week, if not daily.
*Video Chat to view your puppy one on one in real time is available.
*Puppies are introduced to potty training, crate conditioning and clicker training.
*Puppies leave with a puppy pack that often includes, food, toys, blanket with mom and siblings scent, a variety of samples from different canine companies, medical records, 30 day free pet insurance, NuVet Samples, puppy info packets, etc
*Puppy also leave with a contract that includes, spay/neuter contract, return clause, health guarantee and genetic guarantee.
ALL expected litters are estimated. Studs are subject to change. We reserve the right to take first pick of any litter.
All Litters Due Mid September 2019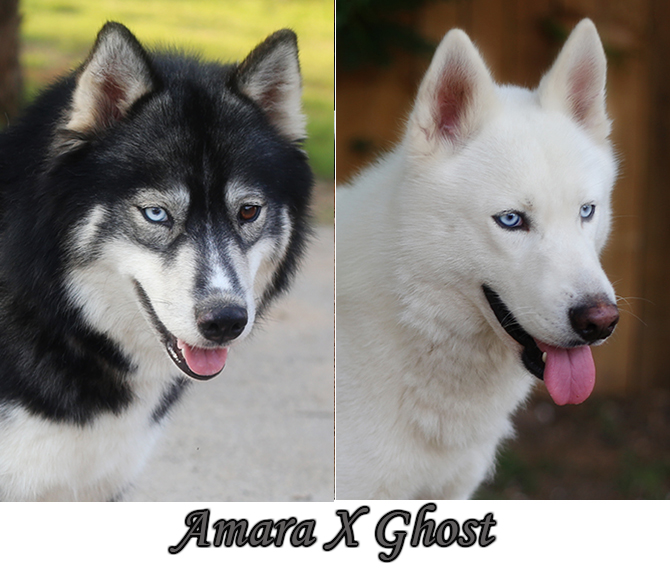 Amara (ckc)Ghost (akc/ckc) make wonderful parents and have beautiful pups. They have a variety of colors including Agouti, Wolf Grey, Black and White, and Black,Tan and White. Traditional masks, heavily masked and dirty faces. They have both standard plush coats as well as semi woolly coats. Previous litters included both blue and bi eyes but all colors are possible
Pick 1: RESERVED
Pick 2: RESERVED
*Remainder of deposits will be taken after the pups are born.*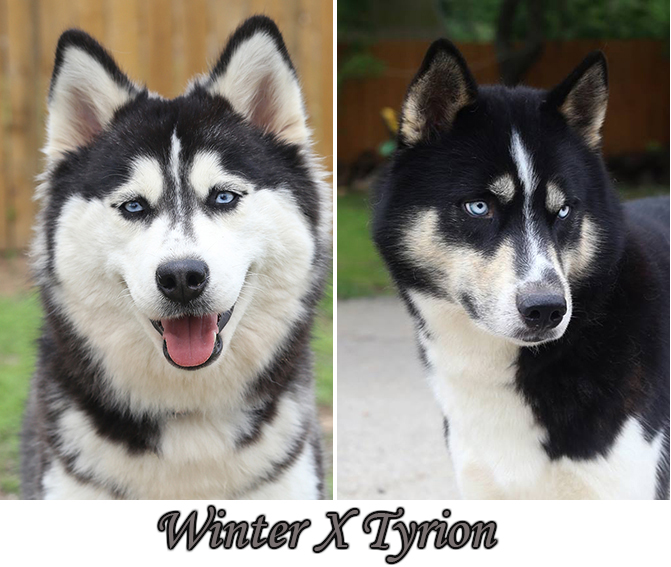 Winter (ckc) and Tyrion (akc/ckc). I love this paring! They produce a variety of colors, markings and coat types. We can expect Black and White, Grey and White, Black, Tan and White and possibly Red n White. Their previous litter had blue eyes and bi eyes (with a parti eye) but as always all eye colors are possible. Standard, Plush, and Semi Woolly Coats are expected.
Pick 1: RESERVED
Pick 2: RESERVED
*Remainder of deposits will be taken after the pups are born.*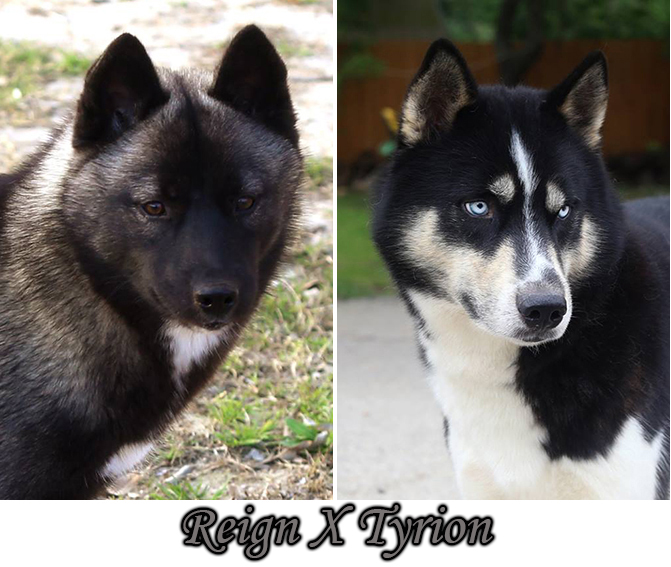 This will be the first paring for Reign (ckc/akc) and Tyrion (ckc/akc).
We are very excited for this litter. Reign, has beautiful conformation. She has both show and working lines in her pedigree. Tyrion comes from working lines and has an amazing temperament. This will be their first litter but based on genetics we can expect mostly non traditional colors and markings. Agouti and White, Black, Tan and White, Wolf Grey as well as dirty faces and heavy masks. Both blue and brown eyes are expected but all colors are possible.
Pick 1: RESERVED (*female)
Pick 2: RESERVED
*Female Pups will be on hold for several weeks for evaluation*
*Remainder of deposits will be taken after the pups are born.*